The US Embassy in Hanoi and the US Consulate in Ho Chi Minh City has announced officially the new service to collect US visa fee for applicants via post office since from February/22/2014.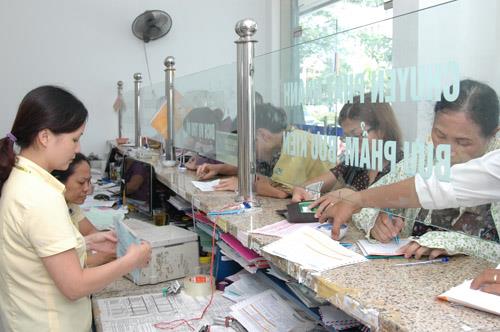 US Embassy collect US visa fee for applicants via post office in Vietnam
According to new regulation, the payer (visa applicant or behalf) can come to post office that offer service of Vietnam Postal and provide payment indication sheet for US visa service fee that includes reference number, the amount of fee, the name and address of payer. Postal employees will collect the correct amount and payment certificate to the applicant.
Customers do not have to pay any transfer fee for the post office. The Vietnam post office will be responsible for transfer correctly, fully and promptly the amount of fee to agencies that are authorized to collect visa service fee by US government.
The new regulations apply for non-immigrant visa (DS-160 profile) and for those who travel, learns, attend to marketing, conference, etc and fiancé visa of K field for those who comes to US follow his fiancée/ her fiancé are US citizens.
Customers can apply visa at website www.ustraveldocs.com to fill out and print the check payment. Then they bring this form to HSBC bank or the Vietnam post office to pay the visa fee simply and fast.
Also under the new rules, the US Embassy/ Consulate will continue to grant the visa without interview for qualified applicants. Visa application form should be sent by Vietnam post office.
From April/1/2014, any application for renewal visa will only submit throught postal corporation of Vietnam.