Foreign citizens want to bring their vehicles into Vietnam must be approved by Vietnam International Travel Agencies and met all of approval procedures of this department. Limit time for these vehicles in Vietnam is within 30 days.
>> How To Convert Driver License For Foreigner Living In Vietnam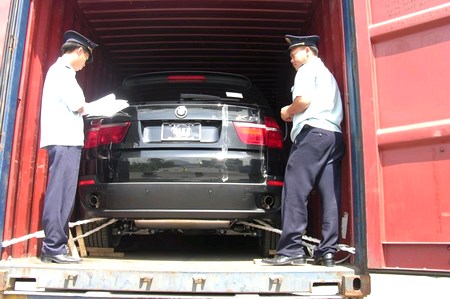 Vietnam President promulgated a decree No.152/2013/ND-CP on management of foreign vehicles on November 4th 2013. This decree took effect on December 25th 2013. Owing to the case of force majeure such as disaster, epidemic diseases, traffic accident, motors vehicles will be permitted to stay adding less than 10 days in Vietnam. However in such case must be approved by Vietnam Ministry of Transport in text.

Both drivers and motor vehicles must meet below conditions:
1. Conditions for the Foreign Drivers
- Being foreign tourists;
- Having passport or alternative other documents in more than 6 months valid from entry date;
- Having visa complying with temporary residence in Vietnam law (except for visa exemption);
- Having driver's license being compatible with vehicle types.
2. Conditions for the Foreign Vehicles
- Being car used to transport tourists with steering wheel on the left;
- Having less than 9 seats or being motorbike;
- Vehicle owners are foreign individuals or organizations and the registration number plates have finished in oversea;
- Having certification on valid about the safety of engineering for control or environment issued by authority officer in countries taking place the registration number plates.
Moreover the decree is stated that transporting of foreigner tourist must be led by local direct vehicles such as motors or cars. These direct vehicles must be arranged by Vietnam International Travel Agencies and attached logo or flag of own agencies. Vietnam International Travel Agencies must comply with immigration law for foreign drivers and motor vehicles. They must be in charge of settlement the extra fee if foreign divers break the traffic. They also set up the bringing motor vehicles in or out of Vietnam territory in safety. They are responsible for the safety or security during motor vehicles in Vietnam traffic.
Have a nice day!
Vietnam Immigration Team