Vietnam will allow the foreign citizens to buy house for the first time with a simple requirement, they must enter Vietnam legally. The new law is extended the rules that currently apply to apartments, according to the amended Housing Law which take effect on July 1 2015. This allow the Foreigners own any property for a maximum of 50 years and enjoy the same rights to lease transfer or sell the property as Vietnamese citizens.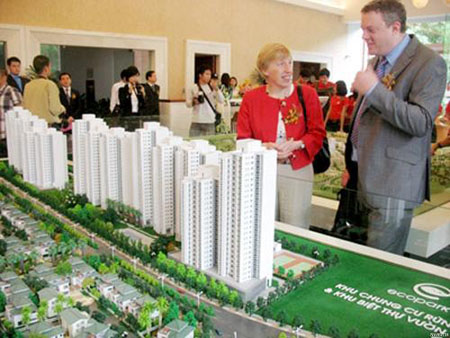 Foreigners can buy houses in Vietnam from July 1st 2015
The law passed with 77.46 percent approval in the National Assembly with some special notes:
- Foreign entities who have invested in housing projects in Vietnam, foreign-invested enterprises; branch and representative offices of foreign companies in Vietnam, foreign investment funds; and foreign bank branches will all be entitled to purchase real estate under the law.
- Foreign individuals and entities will only be allowed to buy, receive, or inherit apartments and houses in commercial projects and not in areas that limit or ban foreigners.
- Foreign individuals and entities are able to buy a maximum of 30 percent of apartments in a block and 250 houses in a given ward.
- Individual foreigners may extend their home ownership after 50 years, according to their need. The government provide further details about the extension process in the future.
- Foreign property can be put out to lease for any "purposes that is not banned by law" but must also inform the provincial house management agency before leasing the property.
- Foreign property owners will also be subject to the nation's property taxes.
- Foreign entities can already buy property to house their employees, but they are not able to lease or use it toward any other purpose.
According to Phan Trung Ly, chairman of the National Assembly's Law Committee, the legislature passed over proposals to tighten home ownership restrictions for foreigners. A majority of voting lawmakers said the open policy will attract more foreign investment without jeopardizing national security.
Have a nice day!
Vietnam Immigration Team