A new Vietnam Immigration law effects on January 1, 2015. This is an evidence of Vietnam's efforts to establish entry and exit policies that provide more clarity to employers and foreign nationals. The full impact of the new law will depend on how it is ultimately implemented. Following are the key changes in this new immigration law: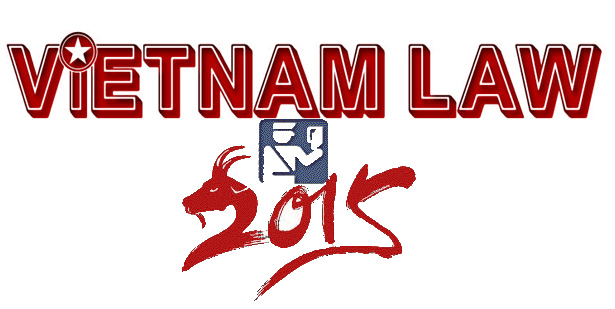 1/ New Structure Of Visa Types And Durations:
Under the upcoming system, foreign nationals will apply for a visa based on their occupation or intended travel purpose, with distinct visa categories for occupations such as investors, lawyers, or journalists. Each visa classification will have its own maximum duration period ranging from 30 days to five years. The new structure will increase the number of immigration categories from four general groups to twenty specific visa classifications. 

The full impact of the new visa structure will not be known until implementation details are released by the Vietnamese government. The change is intended to give visa applicants and sponsors greater clarity regarding permissible activities and maximum duration.
No.
Type Of Visa
Description 

Staying

Duration

Temporary

Resident Card Duration

1

NG1-NG4

Diplomatic
UP to12 months
UP to 05 years
2

LV1-LV2

Working with Vietnamese authorities/parties

UP to 12 months
UP to 05 years
3
ĐT
Investor/ Foreign Lawyers
UP to 05 months
UP to 05 years
4
DN
Working with Vietnamese Enterprise
UP to 12 months
N/A
5
NN1-NN2

Chief Representative Office, Head Of Project 

Of Foreign, Chief rep of rep offices in Vienam

UP to 12 months
UP to 03 years
6
NN3

Staffs Of Head of Project Office, Rep Office in

Vietnam

UP to 12 months
N/A
7
DH
Students/ Interns
UP to 12 months
UP to 05 years
8
HN
Attending Meeting
UP to 03 months
N/A
9
PV1

Journalists with pernament residence in

Vietnam

UP to 12 months
UP to 02 years
10
PV2
Journalist with short term in Vietnam
UP to 12 months
N/A
11
LD
Foreign Workers
UP to 02 years
UP to 02 years
12
DL
Tourists
UP to 03 months
N/A
13
TT
Dependents of No. 2, 3, 5, 7, 9,11
UP to 12 months
UP to 03 years
14
VR
Visiting Relatives, Other Purpose
UP to 06 months
N/A
15
SQ

Related to MOF, Consulate with the purpose

of market research, visiting relatives, tourist

Medical treatment

UP to 30 days
N/A
2/ Unable To Convert Tourist Visa To Working visa
According to article 7, point 1 of the new law, the purpose of Vietnam visa may not be converted from one purpose to another. For instance, someone entering Vietnam with a tourist visa (DL) may not be able to convert it to a working visa in country (LD)
3/ New Entry And Exit Restrictions:
There will be greater restrictions on entry for individuals with adverse criminal or immigration records from any country. Foreign nationals deported from Vietnam will be banned from entry for three years. Minors under the age of fourteen will not be permitted to enter Vietnam unless traveling with a parent or legal guardian. Foreign nationals will not be permitted to exit Vietnam if they have not fulfilled all tax obligations, are facing criminal charges or administrative sanctions, are serving a criminal sentence, or are a party to any civil, economic, labor, administrative or marriage litigation in Vietnam:
Prohibited conditions for entrance:
- Any person that was deported from Vietnam within the last 03 years;
- Any person that was compelled to leave Vietnam within the last 06 months;
- Any person Presenting forging paper or providing false information to obtain entry/exit/residence permit.
- A child under 14 years of age traveling without an accompanying parent or custodian; etc
Prohibited conditions for exit: A foreigner's exit will be suspended (up to three years) in the following cases:
- His or her tax obligations have yet been fulfilled;
- He/she is obliged to comply with an administrative sanction;
- He/she has been criminally charged or must serve a criminal sentence;
- He/she is a defendant or a person with related rights and obligations in a civil, economic, labor, administrative or marriage litigation case
Have a nice day!
Vietnam Immigration Team