Some critical errors in Vietnam visa approval letter may let you have to face up to the trip cancellation. The letter will be invalid and illegal if there's any incorrect information. The Vietnam Immigration Officer at the airport will NOT allow you to enter Vietnam.
So please pay atttention to our advices below and follow them strictly to have a nice trip in Vietnam:
What're the problems:
- Don't check the personal information carefully: incorrect birthday, passport or the arrival date may be happened
- Misspeling the personal information: typing in your name, passport No. incorrect -> your name on arrival letter does NOT match with the name on passport for example "l" (I instead of L)
- Don't print the Visa Approval Letter before your trip: the Internet may be not available, or able to find where to print at Vietnam International Airport
- Don't get our confirmation via hotline (+84) 908561499 when apply emergency visa ( processing in 4 hours)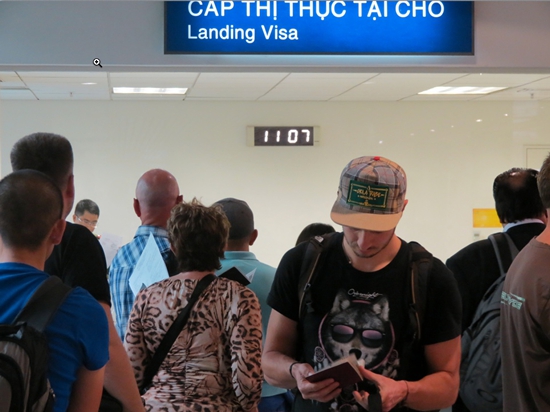 How to fix:
- Write your name in capital.
- Check carefully the personal information as name, passport No. , arrival date, departure date, etc. when receive the letter.
- Please feedback us as soon as possible when your letter have errors.
If there's enough time, we'll process the new one for you.
If there's NOT enough time to re-apply new visa on arrival, we will send our staff to pick you up and complete all immigration procedure for you. We'll work with the Immigration Officers at the airport and help you get visa stamp definitely.
For further information, please refer to Vietnam immigration fast track service or by email visa@vietnam-immigration.org.vn
We're pleasure to support you at our best!
Have a nice trip!
Vietnam Immigration Team