Today, Vietnam Visa On Arrival is one of best choice for travellers to Vietnam when they want to save time and money to get Vietnam visa. They can apply online, then get Vietnam visa stamped at arrival airport. Howerver, Nigeria is one of nationalities apply Vietnam visa on arrival difficultly. To get visa at Vietnam airport, the Nigerian apply visa with more procudure and higher fee than the other.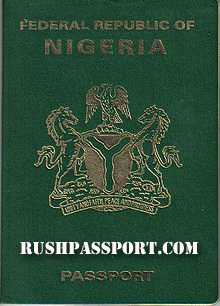 Vietnam Immigration.Org.Vn would like to inform that the Nigerian can apply Vietnam visa online, please just pay attention to below notes:
Service fee is USD $220 per person. (this fee does 

NOT include stamping fee which is pay direct to Vietnam Embassy

/ Vietnam Consulate)
Processing Time: 7 days
Required Documents:--> these need scanned and sent to us via email

Passport photos,
Returned Flight Ticket,
A hotel booking ( if you need, we can handle this requirement for you)
An Invitation ( if you have)

Received Documents: you will recieve a Vietnam Visa Approval Letter Code via email by us. However, you need to

come to Vietnam Embassy or Vietnam Consulate is nearest your local to get Visa Sticker and pay stamping fee

 

without waiting a long time but not sure applying by yourself is approved or not.

 Now, the Nigerian can visit Vietnam more conveniently ! :)
The Nigerian can get Vietnam visa via Vietnam Embassy or Consulate by themselve, howerver we can help them to avoid a lengthy queue and procedure at Vietnam Embassy which take them a long time in waiting. These problem do not ensure that they can get Vietnam Visa Appvoval Letter. If it's OK, please send us Required Document above quickly and take a payment we will process it for you immediately!
Should you have any support or our adviser, please feel free to contact email info@vietnam-immigration.org.vn! 
Have a nice day!
Vietnam Immigration.Org.Vn